A charming victim threatens suicide by failing to arrest Chenmyanand
Shahjahanpur: Former Union Minister and senior BJP leader Chenmeyananda has not been arrested till date after a law student filed a rape and sexual harassment statement before a magistrate. According to media reports, the situation in Chennai was reportedly bad and worsened on Wednesday. The victim has expressed his anger over the failure to arrest Chenimyanand and threatened to commit suicide.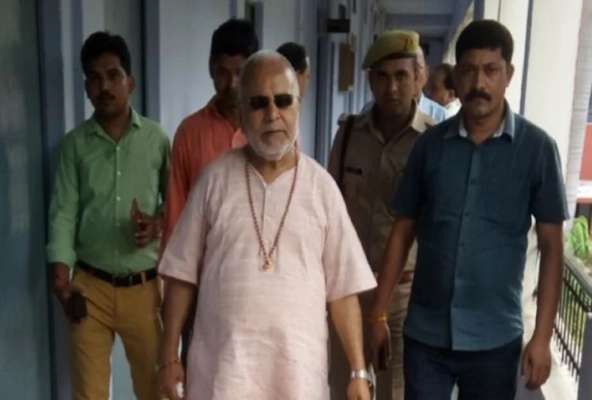 According to the news agency UNI, the entire team of doctors is examining the health of Chennaiyanand their sugar level is getting less and more, which is causing problems in treatment. Chenmyanand is being treated at his residence.
It may be recalled that the nature of the Chenmeyananda had deteriorated since the student filed his statement before the SIT on Monday. On the second day, his condition did not improve while on the third day on Wednesday his condition was reported to have worsened.
The law student said in a statement before the magistrate on Monday that Chenmyananda raped her several times and made a video of her and blackmailed her while bathing. The student also presented some evidence to the magistrate.
Meanwhile, a heartbroken student, speaking to media representatives, said that she would commit suicide if the Chinmya Nand was not arrested. The student also accused the SIT of negligence in the proceedings. The student left Allahabad with her brother and father in strict security. The victim's father said that he would visit Allahabad and meet his lawyers. Will tell them about the SIT test so far. We will then decide what to do next.
He said that he was not being told anything about what was going on in the whole matter, what action was being taken. The officers of the SIT were not giving any correct answer. He asked why the delay in arresting the Chnemia Nand when my daughter's statements were recorded!
On the other hand, the state government says that SIT is examining the Chennaiyanand case on the Supreme Court order and the government has nothing to do with it.