Babri Masjid: Decision expected till November 17, every court decision passed: Arshad Madani
New Delhi: The Supreme Court has asked the parties of Ayodhya's Babri Masjid Ram Jan Bhoomi to complete the debate by October 18. However, Chief Justice Ranjan Gogoi said, "We try jointly to finish the debate by October 18, if necessary, the court can give more time for discussion." Maulana Arshad Madani, chief of Jamiat Ulema Hind, said here. It is said that they hope that the decision will be taken keeping in mind the law and whatever decision it may have will be acceptable to them.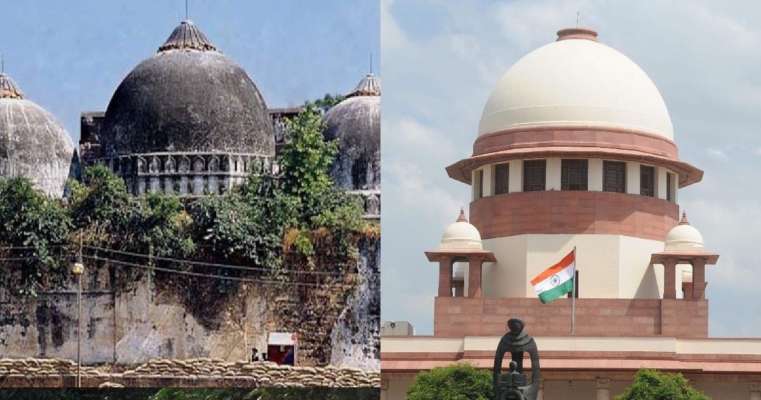 On the 26th day of hearing in the Supreme Court on Wednesday, the bench headed by the Chief Justice directed the parties to complete the discussion by October 18. The verdict will be heard. It is thought that Chief Justice Ranjan Gogoi will be retiring on November 17, and the five-member Constitutional Bench will have time to write and hear the verdict before November 17.
Referring to a letter from the three-member arbitration committee headed by Justice FM Kleifullah, referring to the court's approval to resume the matter, the Chief Justice said that the parties involved in the case, if desired. So you can settle your case with the court-appointed committee. The court also made it clear that the hearing of the case will continue on a daily basis and the proceedings of the hearing will not be normalized.
Meanwhile, Jammu Ulema India President Maulana Arshad Madani said on Wednesday that the Jammu Ulema-i-Hind welcomes the Supreme Court's decision to complete the debate by October 18. According to the news agency AINS, he said it was hoped that the court's decision would be taken on the basis of law rather than on faith.
Arshad Madani's earlier remarks by the Supreme Court that 'the Ayodhya dispute is the only and only right to the land which the political parties have turned into a Hindu Muslim war' and said that such disputes should be addressed by the Hindu-Muslim brotherhood of the country. But they are notorious and should be judged in accordance with the law so that such incidents do not occur in the future.