Exclusive Interview: Yogi Aditya Nath said: Supreme Court will impose judgment on existing dispute
Uttar Pradesh Chief Minister Yogi Aditya Nath welcomes the step of a daily hearing in the Supreme Court on the issue of Ram Temple in an exclusive interview with Network 18, as well as a positive decision based on the facts in the matter. Is expected. Network 18 editor-in-chief Rahul Joshi gave an exclusive interview with Uttar Pradesh Chief Minister Yogi Aditya Nath. They discussed several important issues. In this interview, Yogi Aditya Nath openly discussed issues such as Ajodhya, population control and making Hindi a national language.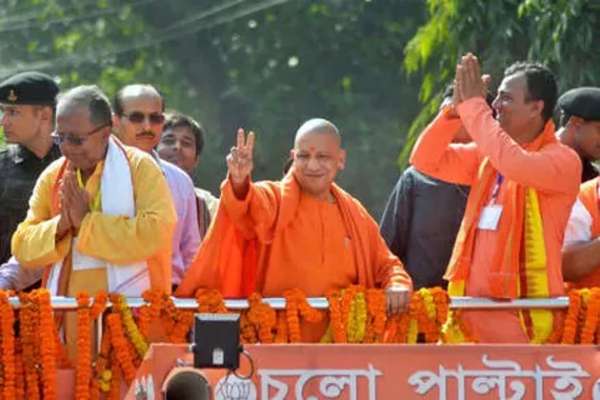 Yogi Aditya Nath said at the ongoing hearing in the existing dispute that the decision is based on facts and evidence. We all have hope and we are confident that the decision that the court will make, we will enforce it. We have already implemented the court's decision regardless of the outcome. It would have been better if the time given by the Supreme Court for mediation in the present case would have been agreed upon by the Muslim party, when they were positive, but if one was left on the stubborn issue, the matter could not be resolved by arbitration. ۔ In such case, he said that he expects a verdict from the court, after which the matter will be settled forever.
Chief Minister Yogi Aditya Nath termed the rising population an important issue. He said that the distribution of resources of the country in a good way among all, will only happen after the population is controlled. He said that the human resources that we have at the present time should be a matter of quality improvement. Whatever progress you make, if you do not control the population, then the problem of the religious population may be at stake.
Yogi Aditya Nath also said that if the growing population is not restrained, not everyone will get the benefit of development schemes in the coming days and this will create other problems. He also assured that the government will take action on this issue in time.
Yogi Aditya Nath said that Hindi is our official language and every official language should be respected. Whatever the symbols of national honor of our country, they should be respected. English as well as mother tongue should be used. If English is used then Tamil should be used there as well.