Poor young man punished for burning: Mayawati
Lucknow: Bahujan Samajwadi Party (BSP) supremo Mayawati has strongly condemned a 20-year-old Dalit youth in Hardoi district for allegedly being burnt to death in connection with an affair. ۔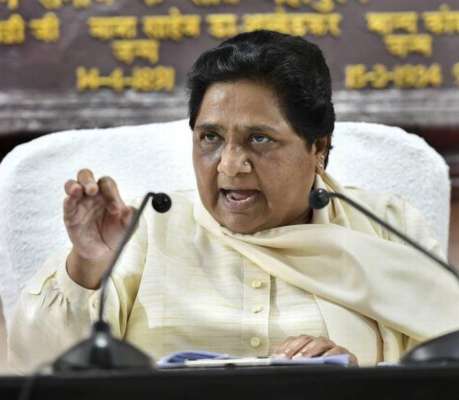 Mayawati tweeted on Wednesday condemning the incident. "In connection with a relationship in Hardoi district of Uttar Pradesh, a Dalit boy was burnt alive in the name of caste, which is quite ironic and condemnable. The BSP demands that the government immediately punish the perpetrators so that such incidents do not happen again in the state ".
It is noteworthy that the Dalit teenager was burnt alive on September 15 in connection with a relationship with a girl from other societies in Hardoi district of Uttar Pradesh. According to the report, the girls had called a young man named Abhishank to his house where he was allegedly burnt.
According to the media, Radhe Gupta along with four of his associates last Sunday, September 15, tied Abhishek to a mat and sprayed gasoline on it. After that, he set fire to the bed, which caused Abhishek to burn badly.
When Paul was questioned by the accused, he said, "Everything I have done to protect the honor of my family."
Abhishank was admitted to the district hospital in Hardoi from where doctors referred him to Lucknow's trauma center. On the way to the trauma center, Abhishek did not succumb to his injuries and died.