150 Live Channels at Reliance Jio ..
Reliance Jio Fiber Plans. No information has yet been given as to when it will be officially available. Some news is coming tomorrow and there is no clarity on them. Some of the latest details have been revealed. Earlier it was said that the 4K set top box will be offered as part of Geofiber. Triple play broadband offers are now available. The latest fixture is the Geo Fiber Trail Run. Jio has already announced that Geo Fiber offers will start at ₹ 699. But then there is no mention of Setup Box and Cable TV. However, it was reported at the time that users using Geo Fiber would have to take a new cable again. Now, however, that seems not necessary. Up to 150 live TV channels without cable TV connection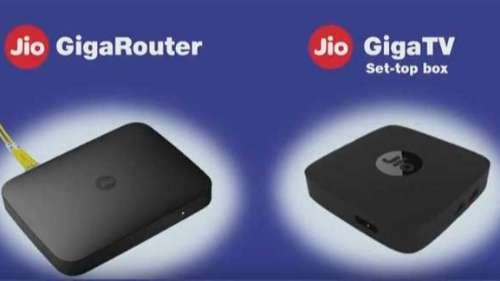 Live TV services are reported to be based on the Internet IPTV service. In the early days, this number was likely to be even more limited. Tech sources say consumers are not satisfied with Jio's latest ideas. Users are saying that the use of live channels is not of any use to traditional channels. Working with IPTV can cost Geo Broadband data quickly.
This is the reason for the unhappiness of the users. In addition, the Geo Setupbox does not include the Geo TV App. So there is no need to watch the 650 channels available in the Geo TV App with Geo Fiber However, Geo TV Plus has been launched in Geo Fiber. It also includes OT platforms. It is reported that Geo TVPlus will be on the same level as the Oxygen Play on Shawomi TVs.