Ghazal Emperor Pankaj Udas made his Marathi debut, sung with Kavita Poudwal
Indian music is performed through many popular genres. Some of these are a favorite of all types of music. Audience trends are increasing with local music and they are now looking at Marathi music in a fresh way. Punjabi, Gujarati, Marathi music, plays and films are being appreciated everywhere. Like Abhang and Powad, Marathi Bhagat is a musical genre that has grown in the last 3 years and Marathi music lovers all over the world are enjoying this music.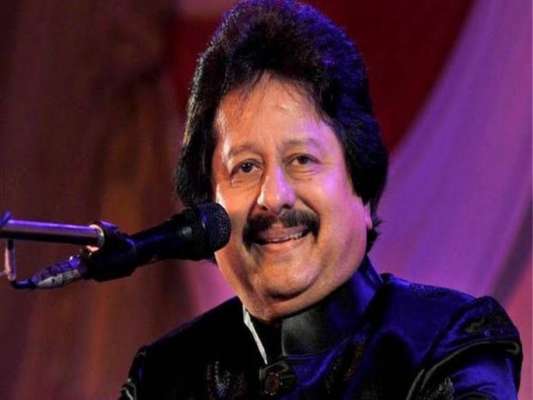 For the Millennials to enjoy this special musical style, the daughter of award-winning singer Anuradha Paudwal and renowned Bollywood singer Kavita Poudwal has set out to perform the song 'Rang Dhanu Jhula'. He has sung this song along with ghazal singer Pankaj Udas. Pankaj Udas will be presenting the Marathi composition for the first time for this song. The song 'Rang Dhanucha Jhula' has been composed by renowned composer Ashok Pataki and lyricist Mandar Cholkar has written the song.
Many musicians like 'Rajnigandha Jeevani' are influenced by the late Arun Paudwal and composer Ashok Pataki and Pt. Inspired by the music of Hridaynath Mangeshkar, Kavita Poudwal has also shifted her passion towards singing. Kavita Poudwal says, "My mother, Anuradha Poudwal, wanted to introduce Marathi Bhagat with Pankaj Udas. Because her singing style is very popular for Marathi Bhagavat. She is popular worldwide and her music is everlasting. We share the fusion of traditional music and contemporary music with the music of Avit Godi. He has made it. His songs like 'Chitti Mai Hai' were extremely popular and his style of music is very similar to Bhagat. "
Famous ghazalkar Pankaj Udas continued, "I have never sung in Marathi this year, even in Mumbai, Maharashtra. I have sung in all languages ​​during my three decades of musical career, but for the first time I have sung a Marathi song. The song was written by Mandar Cholkar in beautiful words. I'm sure they will love this song. "
The acoustic side for these songs is modern and its sweet is traditional. So these songs are so delicious to listen to. With Pankaj's sad voice, the audience will feel the music aspect. Ashok Pataki has a hand in creating simple designs. Because they know the audience is not accurate and the playful voice of Kavita Poudwal has added to these songs. So, these songs will definitely get the audience interested.
Kavita Poudwal further said, "Due to the internet, various types of music have been made available easily. Due to the music of the film we do not have to rely on the lyrics of the film only and we can create innovative musical instruments in this field and create songs with the accompaniment of the giants. I hope so. "