New Version: mAadhar Benefits Behold
Aadhaar is required to apply for a government scheme. Aadhaar is mandatory for obtaining a passport, voter ID and SIM card. There is a fear that someone will misuse the Aadhaar card for any scheme or application.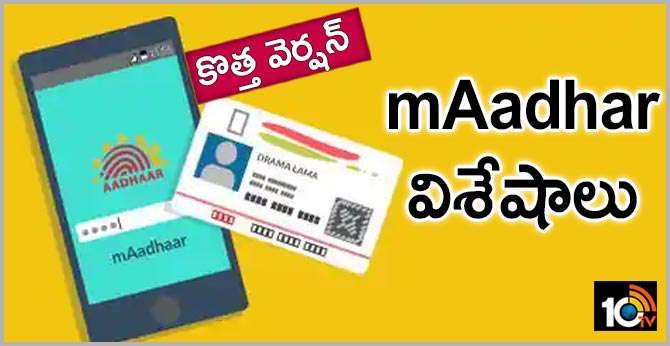 The center has made the mAadhaar app available without any trouble. Now it has been modified and a new version is made available. The old app on iOS and Android phones has been deleted and mAadhaar has to install the new version.
> mAadhaar App should be installed by Play Store / App. > Mobile Number Entry (Aadhaar card should have the same number)
> Entering the OTP to come.
> Then go to the app and enter the Aadhaar card.
> You have to enter the OTP to come to Madhya.
> Shows connected to Aadhaar.
> To create aadhar lock, first I need to select my aadharr option.
> Lock code is required to open my Aadhaar. Create new password with four digits.
> Set aadhaar lock option and create a virtual ID.
> The OTP should be registered after the security caption is entered. Then the virtual ID is created. A virtual ID is required to open the Aadhaar Lock.
> All services offered by mAadhaar App are visible.